Harvard Law School's Cyberlaw Clinic, based at Harvard's Berkman Klein Center for Internet & Society, provides high-quality, pro-bono legal services to appropriate clients on issues relating to the Internet, technology, and intellectual property. Students enhance their preparation for high-tech practice and earn course credit by working on real-world litigation, client counseling, advocacy, and transactional / licensing projects and cases. The Clinic strives to help clients achieve success in their activities online, mindful of (and in response to) existing law. The Clinic also works with clients to shape the law's development through policy and advocacy efforts. The Cyberlaw Clinic was the first of its kind, and it continues its tradition of innovation in its areas of practice. The Clinic works independently, with law students supervised by experienced and licensed attorneys.  In some cases, the Clinic collaborates with counsel throughout the country to take advantage of regional or substantive legal expertise.
From the Blog
As the Cyberlaw Clinic has continued to deepen its practice in AI-generated art (and as AI art has increasingly cropped up in the news), it's become clear that developers and artists are looking for guidance on how to handle rights in these new works. Clinical Instructors Jessica Fjeld and Mason Kortz have previously written about how to conceptualize the anatomy of AI art for rights purposes; translating that theory into practice was an obvious next step, and today marks the release of a new set of templates created with input from Sarah Schwettmann and SJ Klein of MIT.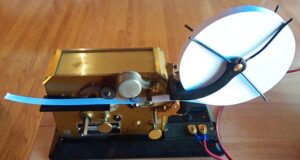 The Cyberlaw Clinic filed an amicus brief (pdf) last week in the United States Court of Appeals for the D.C. Circuit on behalf of a group of former United States Magistrate Judges, supporting the unsealing of government surveillance orders and applications. The brief supports Jason Leopold, a BuzzFeed News journalist, and the Reporters Committee for Freedom of the Press ("RCFP"). The appeal arises out of a petition that Leopold filed in the D.C. District Court to unseal applications and orders for pen registers, trap and trace devices, tracking devices, stored email, and other types of surveillance, many of which remain sealed indefinitely in practice. He argued that, once the seal is no longer necessary, public access to these judicial records is required under the First Amendment and common law right of access to court records. Leopold was later joined by RCFP.
→
Featured
NEWSGATHERING IN MASSACHUSETTS:  An Overview of Legal Protections for Reporters Collecting Facts and Gathering Information in the Commonwealth  | White Paper  |  May 4, 2013  |  The Cyberlaw Clinic and Digital Media Law Project released this white paper to coincide with the celebration of Cambridge Community Television's 25th anniversary and CCTV's "Filling the News Gap" event.  The paper highlights several categories of laws relevant to independent journalists and newsgatherers in the Commonwealth, including state statutes governing open meetings and public records, revisions to Massachusetts Supreme Judicial Court Rule 1:19 (which concerns the recording of court proceedings), and federal caselaw interpreting the state wiretap statute as it applies to recording of public officials in public places.